Welcome to Ark
Ark Floors is the US arm of A&W, a professional timber processing company which has been manufacturing quality flooring products for twenty three years. We focus on creating healthy and cozy homes with global natural wood resources. We offer solid and engineered hardwood flooring both of which are beautiful and long lasting.
The Road to Green
A&W, the parent company of Ark has been involved in global environmental concerns from the very beginning. And our efforts have been recognized by some the world's most prestigious environmental organizations:
2004
A&W / Ark Floors Chairman Carl Lu received recognition for A&W's contribution to responsible forestry when he gave a speech at the "World Forest Environment Forum" hosted by the WWF.
2005
A&W was approved as a GFTN (Global Forest & Trade Network) - China participant - and is committed to legal and responsible sourcing.
2006
A&W received its Green Pass to the international timber and flooring market Chain of Custody Certification.
2010
A&W was one of only 500 international companies to sign the historic Copenhagen Communiqué, a global initiative presented to the U.N. that calls for an ambitious, robust and equitable global deal on climate change.
Similarly, Ark Floors has also been striving for manufacturing environmental-friendly products ever since the company was formed. It participated in the first comprehensive industry symposium on both the *Lacey Act and CARB legislation hosted by NWFA in 2008. All of our products are in compliance with the Lacey Act, CARB Phase 2, and Floor Score standards.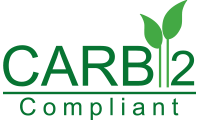 CARB stands for California Air Resources Board, or the "clean air agency." This agency has set forth strict regulations on the levels of formaldehyde that can be present in engineered flooring sold in their state. We are proud to ensure that all of our engineered products are Phase 2 CARB compliant, as certified by SGS.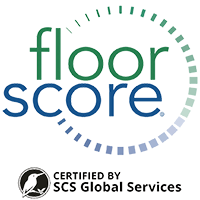 Floor Score was developed by the Resilient Floor Covering Institute (RFCI) together with Scientific Certification Systems (SCS) to test and certify flooring products for compliance with indoor air quality emission requirements adopted in California.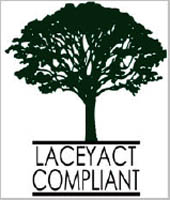 The Lacey Act of 1900, is a conservation law introduced by Iowa Rep. John F. Lacey. The law was designed to protect both plants and wildlife by creating civil and criminal penalties for a wide array of violations. The Lacey Act most notably prohibits trade in wildlife, fish, plants and trees that have been illegally taken, transported, harvested or sold. The Lacey Act was signed into law by President William McKinley on May 25, 1900 and recent amendments in 2008 help ensure responsible forestry.